Browsing articles in "Stories"
BGP route leak sends European traffic via China
On Thursday June 6, 2019, traffic destined to some of Europe's biggest mobile providers was misdirected in a roundabout path through the Chinese-government-controlled China Telecom, in some cases for more than two hours. "Swiss data center colocation company AS21217 leaked over 70,000 routes to China Telecom (AS4134) in Frankfurt, Germany. China Telecom then announced these routes on to the global internet redirecting large amounts of internet traffic destined for some of the largest European mobile networks through China Telecom's network. Impacts were seen by some of Europe's largest networks in Switzerland, Holland, and France among other countries." said Doug Madory, […]
Cisco will fail after 18 months
Recently, Cisco published a critical advisory concerning a clock signal component problem. Devices that contain the faulty component could potentially fail after 18 months of use; once the component has failed, the system will stop functioning, will not boot, and is not recoverable. Cisco did not release specifics of the faulty clock part, but probably the component affected by this problem is the Intel's Atom C2000 processor family that effectively bricks devices. There is no workaround for this issue, so the only solution is to replace products under warranty or covered by any valid services contract dated as of November 16, […]
Cisco 2017 Annual Cybersecurity Report
Cisco published the annual Cybersecurity report that presents the latest security industry advances designed to help organizations and users defend against attacks. The report also highlights major findings from the Cisco 2017 Security Capabilities Benchmark Study, which examines the security posture of enterprises and their perceptions of their preparedness to defend against attacks.
Interview with Anderson Mota Alves, 7x CCIE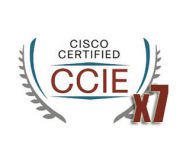 This is the first interview on Ciscozine and it is my pleasure and honor to introduce Anderson Mota Alves. With more 15 years of experience in the network consulting, he is a teacher in San Paulo university and have SEVEN CCIE!!! How do you combine study, work and personal life? During my study process combining these three things were one of the greatest difficulties I had to learn how to manage, because I had to spend so many hours of study after work and still save some time to attend to a few meetings with family and friends along the […]
Cisco 2015 Midyear Security Report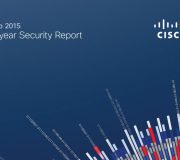 Like every year, Cisco has released the Midyear Security Report. This paper is written to understand how attackers are evolving their techniques to evade defenses, using stealthy tactics based on agility, speed, adaptation, and even destruction. New threat intelligence and trend analysis reveal how attackers use stealthy tactics based on agility, speed, adaptation, and even destruction. During this year, adversaries continue to innovate as they slip into networks undetected and evade security measures:
Chuck Robbins, the new CEO of Cisco
Cisco today announced that its Board of Directors has appointed Chuck Robbins as Chief Executive Officer effective July 26, 2015. In his previous role as Senior Vice President of Worldwide Field Operations for Cisco, Chuck Robbins has led the company's Worldwide Sales Organization and Worldwide Partner Organization. John Chambers, who has led Cisco as its CEO for 20 years, will become the company's executive chairman. "This is the perfect time for Chuck Robbins to become Cisco's next Chief Executive Officer. We've selected a very strong leader at a time when Cisco is in a very strong position," said Cisco Chairman and […]
Cisco 2015 Annual Security Report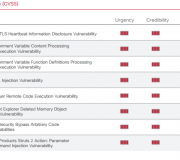 Like every year, Cisco has released the Annual Security Report that is one of the preeminent security reports that examines the latest threat intelligence, providing industry insights, trends and key findings revealing cybersecurity trends. During this year, attackers have become more proficient at taking advantage of gaps in security to evade detection and conceal malicious activity. Security teams, must be constantly improving their approach to protect their organization from these increasingly sophisticated cyber attack campaigns.
WhoisUP v0.2 released!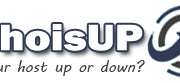 One year ago, I had published Whoisup v0.1, a script that monitors hosts via ICMP and shows the status in a web page. The script had obtained a good success, so I have decides to continue the WhoisUP project. The version 0.2 has several improvements: Fixed some bugs in the core.php script and in the CSS file Added the warning latency value Added the width index page Added the maintenance mode Added the compact view Added the the core.php check
WhoisUP – Is your host up or down?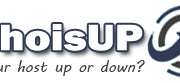 During last months, I have not written tutorial about Cisco technology because I have dedicated my free time to write my personal script to monitor hosts, router and so on. Why write a new script and not use a pre-existent script/software? The reasons are different, but in particular three: Surfing the web, I have found software that check hosts with a minute delay (they use crontab…), but in my case I want to check hosts continuously; other software can check hosts continually, but they are too complex for my purpose and they have features don't needed in my case. They can be too expensive. The second reason […]
Cisco Networking Academy NetRiders competitions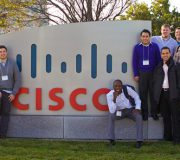 NetRiders competitions provide students with hands-on practice and experience in a competitive environment, a chance to test their skills and recognize their weaknesses, showcase their knowledge, and create interactive networking skills as well as new friendships across the world. And for Instructors, this is a great opportunity to lead students and showcase teaching skills as well. Organized by Cisco, these competitions are a great opportunity for Networking Academy students to learn valuable Networking/IT skills through a series of online exams and simulation activities using Cisco Packet Tracer. Competitions are offered for students currently or recently enrolled in a Cisco Networking […]
Email Updates
Enter your email address to receive notifications of new posts.