Browsing articles in "New products"
WhoisUP v0.2 released!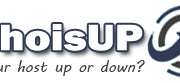 One year ago, I had published Whoisup v0.1, a script that monitors hosts via ICMP and shows the status in a web page. The script had obtained a good success, so I have decides to continue the WhoisUP project. The version 0.2 has several improvements: Fixed some bugs in the core.php script and in the CSS file Added the warning latency value Added the width index page Added the maintenance mode Added the compact view Added the the core.php check
WhoisUP – Is your host up or down?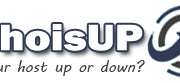 During last months, I have not written tutorial about Cisco technology because I have dedicated my free time to write my personal script to monitor hosts, router and so on. Why write a new script and not use a pre-existent script/software? The reasons are different, but in particular three: Surfing the web, I have found software that check hosts with a minute delay (they use crontab…), but in my case I want to check hosts continuously; other software can check hosts continually, but they are too complex for my purpose and they have features don't needed in my case. They can be too expensive. The second reason […]
Cisco completes acquisition of BNI Video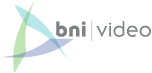 Cisco announced it has completed its acquisition of privately-held BNI Video. Headquartered in Boxborough, Mass., BNI Video supplies service providers with two major video products that offer video back-office and content delivery network (CDN) analytic capabilities. The acquisition advances the capabilities of Cisco's Videoscape TV platform, which allows service providers to deliver compelling video experiences to any device over any Internet Protocol (IP) network. BNI Video's technology also helps Cisco's service provider customers reduce their operational costs and complexity, while expanding monetization opportunities.
Cisco completes acquisition of AXIOSS Software Assets
Cisco has completed its acquisition of service fulfillment software assets and associated employees from the UK subsidiary (formerly Axiom Systems) of Comptel Corporation (NASDAQ OMX Helsinki: CTL1V).  The acquisition gives Cisco the ability to extend network and service management technologies across its next-generation Internet Protocol (IP) network platforms, allowing service providers to quickly and efficiently launch new video, data, mobility and cloud services to their customers.
Cisco announces intent to acquire LineSider

Cisco announced its intent to acquire privately held LineSider Technologies, Inc., a leading provider of network management software that helps customers build the network services necessary to securely create and deploy cloud computing infrastructure. Based in Danvers, Mass., LineSider will enhance Cisco's ability to rapidly provision network services. LineSider Technologies is leading the evolution of communications networks to meet the requirements of cloud computing. With next-generation network services virtualization, the Company helps service providers and enterprise organizations, transform their networks into dynamic and fluid infrastructures that can respond rapidly to changes in dynamic cloud computing environments.
An introduction to Cisco IOS version 15
Developed for wide deployment in the world's most demanding enterprise, access, and service provider aggregation networks, Cisco IOS Software Release 15 M and T provides a comprehensive portfolio of Cisco technologies, including the leading-edge functionality and hardware support from Releases 12.4 and 12.4T. Release 15 M and T key innovations span multiple technology areas, including Security, Voice, High Availability, IP Routing and Multicast, Quality of Service (QoS), IP Mobility, Multiprotocol Label Switching (MPLS), VPNs, and Embedded Management. Release 15 M and T provides customers new feature release delivery and hardware support in a shorter amount of time, broadened feature consistency, […]
Cisco has acquired ExtendMedia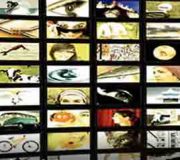 On September 23 2010, Cisco announced it has completed its acquisition of privately-held ExtendMedia, a leading provider of software-based Content Management Systems (CMS) that manage the entire lifecycle of video content through monetization for pay media and ad-supported business models. Based in Newton, Mass., with the majority of its employee base in Toronto, Canada, ExtendMedia enables Cisco to help service providers deliver multi-screen offerings as the market transitions to IP video. "As the video market transitions and consumers expect multi-screen engagement, service providers are enhancing their infrastructure to manage and deliver video to any device while providing a rich user […]
Cisco AnyConnect for the iPhone
Three days ago, Cisco has released the Cisco AnyConnect Secure Mobility Client for the iPhone (iOS 4), but what is it? The Cisco AnyConnect Secure Mobility Client provides remote users with secure VPN connections to the Cisco ASA 5500 Series using the Secure Socket Layer (SSL) protocol and the Datagram TLS (DTLS) protocol. The Cisco AnyConnect Secure Mobility Client for Apple iOS provides seamless and secure remote access to enterprise networks. The client provides a full tunneling experience that allows any installed application to communicate as though connected directly to the enterprise network. It runs on Apple iOS version 4.1 […]
Arch Rock is now part of Cisco
Cisco has completed its acquisition of privately held Arch Rock Corporation, a pioneer in Internet Protocol-based wireless network technology for smart-grid  applications.  Based in San Francisco, Arch Rock will accelerate Cisco's ability to facilitate the utility industry's transition to an open and interoperable smart grid by enabling Cisco to offer a comprehensive and highly secure advanced metering infrastructure solution that is fully IP and open-standards based. "Arch Rock's wireless mesh technology enhances Cisco's IP-based, end-to-end smart-grid offerings," said Laura Ipsen, senior vice president and general manager of Cisco's Smart Grid business unit. "This acquisition further positions Cisco as a strategic […]
Cisco Announces Agreement to Acquire CoreOptics
Cisco announced its intent to acquire privately held CoreOptics Inc., a designer of digital signal processing (DSP) solutions for high-speed optical networking applications. Based in San Jose, with the majority of its employee base in Nuremberg and Gerlingen, Germany, CoreOptics will enable Cisco to equip service provider customers with highly advanced 100 Gigabits per second (Gbps) transmission technology to scale their networks to meet the demands of rapidly growing Internet Protocol traffic driven by video, mobility and cloud services. According to Cisco's Visual Networking Index research, global IP traffic will increase fivefold from 2008 to 2013 with a 40 percent […]
Email Updates
Enter your email address to receive notifications of new posts.