Browsing articles in "Stories"
Cisco Q1 FY09 Performance
John Chambers, Chairman and CEO, and Frank Calderoni, CFO, speak with CNBC and Bloomberg News about Cisco's Q1 FY 09 financial results. How would you characterize the strength of the quarter, and the strength of the company as a whole? John Chambers says: "We exit the first quarter of fiscal year 2009 with an extremely strong position in the marketplace. We have approximately $27 billion in cash and investments. We also have solid balance from a product, geographic and customer segment perspective, which we consider perhaps one of the broadest balances across the IT industry. We have achieved continued success […]
Linksys becomes Cisco Consumer Business Group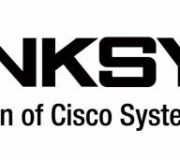 Starting from last October 17, Linksys will now be called Cisco Consumer Business Group (CBG). CBG will become Cisco's expertise center of consumer activity and go-to-market model and will be aimed towards the development of products and services for consumers and businesses in the SOHO-market. For the next few months, the "Linksys by Cisco" will continue to identify consumer products Cisco and coexist with the Cisco brand, although further changes could be adopted in relation to specific market needs.
Global Talent Acceleration Program
Cisco announced the launch of its Global Talent Acceleration Program in Bangalore, India. GTAP is a long-term Cisco initiative aimed at creating Cisco's next-generation local engineering and sales talent in India and other emerging countries. Through the GTAP in India, Cisco plans to train Indian engineering students at the CCIE level, the highest stage professional certification offered by Cisco. Cisco Learning Solutions Partners, Datacraft, Fast Lane Global Knowledge, and NIIT will act as Cisco's initial primary partner delivery organizations in India.
The Internet evolution: IPv4 to IPv6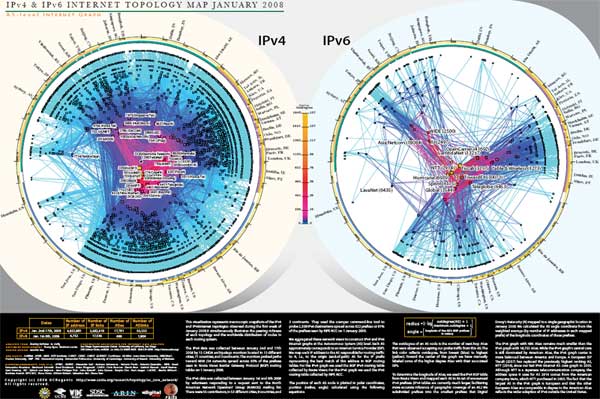 This visualization represents macroscopic snapshots of the IPv4 and IPv6Internet topologies observed during the first week of January 2008.It simultaneously illustrates the peering richness of each topology and the worldwide distribution of nodes in each routing system.
Skills Pursuit 2008
The new competition of the NetSpace Skills Pursuit is designed to recognize the top student and alumni players in the world and reward them with real prizes. Will you be one of the top players in your category (PC Technician, Network Technician, Network Associate, or Network Professional) and win a prize package? Starting 23 October 2008 at 12:01 a.m. Central time (GMT-5hrs) students and alumni are encouraged to apply their networking skills to real world problems in a new online NetSpace Skills Pursuit competition. Join in the fun and explore how networking can be used to solve a multitude of […]
Cisco Compatible Extensions

How do you know if a client device is interoperable with a Cisco wireless LAN (WLAN) infrastructure – supporting the latest WLAN standards and Cisco innovations? Look for the Cisco Compatible logo, which is earned through the Cisco Compatible Extensions (CCX) program for WLAN client devices. The Cisco Compatible Extensions program ensures the widespread availability of client devices that are interoperable with a Cisco WLAN infrastructure and take advantage of Cisco innovations for enhanced security, mobility, quality of service, and network management. Cisco Compatible client devices are sold and supported by their manufacturers, not Cisco.
How many CCIEs are in the world?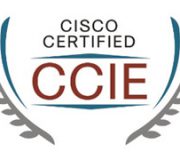 CCIE (Cisco Certified Internetwork Expert) is the highest level of professional certification offered by Cisco. Less than three percent of all Cisco certified professionals earn their CCIE. Experience is the best preparation for the hands-on CCIE lab exam. Have you ever asked how many CCIEs are in the worlds? Well, surfind the web, I have find the answer :) Now (last updated 9/9/2008) there are 17840 CCIEs: Total of Routing and Switching CCIEs: 15852 Total of Security CCIEs: 1764 Total of Service Provider CCIEs: 961 Total of Storage Networking CCIEs: 139 Total of Voice CCIEs: 802 There a are 1729 […]
Cisco On-Stage TelePresence Experience
Have you ever seen a sci-fi movie where object and people were represented through holography? Now, this technology is no more sci-fi! The system uses a high-definition camera to shoot scenes and a high-definition projector with a special screen. The Cisco On-Stage TelePresence Experience was an ambitious collaboration between Cisco and Musion Systems, which took place during the opening of Cisco's Globalization Centre East in Bangalore, India.
Is your Cisco Wlan product certified in your country?
You never be asked if your Cisco Wlan product agrees with your country standards? Do you know that in New Zealand and Australia, the 802.11abg Access Points are approved only with antennas of 6dBi or less and indoor use only from 5150-5350 MHz? Do you know that in Russian Federation, the 802.11abg Mesh Access Points end user must limit 5 GHz operation to 5650-5725 MHz? The Cisco Aironet products and the specific countries for which each product is currently certified for order and shipment are listed in the Wireless LAN Compliance Status at Wireless LAN Compliance Status. This document is […]
CiscoZine.com is UP ;-)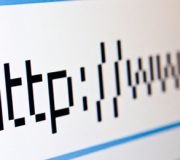 Hi to all, I have decided to create this blog to share with you everything about Cisco Tech. At the present time, I have a CCNA certification and I'm finishing CCNP certification. My final goal is take CCIE security (I hope…).
Email Updates
Enter your email address to receive notifications of new posts.