Browsing articles in "Stories"
March 2011 Bundled Publication Deferred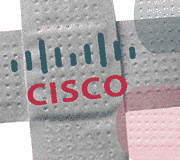 Cisco PSIRT regularly discloses vulnerabilities in Cisco IOS Software on the fourth Wednesday in March and September via the Cisco IOS Security Advisory bundle. The next bundled disclosure was planned for Wednesday, March 23, 2011, but Cisco will defer this disclosure until the next scheduled Cisco IOS bundle on September 28, 2011.
Cisco 2010 Annual Security Report
The Cisco® Annual Security Report provides an overview of the combined security intelligence of the entire Cisco organization. The report encompasses threat information and trends collected between January and December 2010. It also provides a snapshot of the state of security for that period, with special attention paid to key security trends expected for 2011. In response to the last decade of cyber-exploits targeting PC operating systems, PC platform and application vendors have shored up security in their products and taken a more aggressive approach to patching vulnerabilities. As a result, scammers are finding it harder to exploit platforms that […]
Cisco #20 in the "Best Companies to Work For"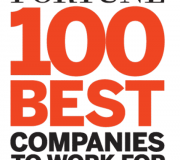 Fortune magazine released its annual "100 Best Companies to Work For" list and Cisco was awarded the No. 20 spot on the overall list, and No. 5 in the large companies category. What makes it so great? "It's no wonder the networking giant has one of the highest percentages of telecommuters: 85% of employees regularly work from home or on the road. But high pay and an array of perks are why 47% of new hires are referred by employees." Below the "100 Best Companies": Rank Company 1 SAS 2 Boston Consulting Group 3 Wegmans Food Markets 4 Google 5 […]
IRIS technology: VoIP call over the satellite
Few days ago, Cisco announced the results of the latest Internet Routing in Space (IRIS) testing, marking the first-ever software upgrade of an Internet Protocol (IP) router aboard a commercial satellite while in orbit. In addition, Cisco completed the industry's first Voice over Internet Protocol (VoIP) call made without the use of any terrestrial infrastructure to route the call. Cisco's IRIS technology will let you make a VoIP call over the satellite  – and here's the kicker – without using any terrestrial infrastructure to route the call. That's a radical departure from current communications satellite technology, which relies on ground-based […]
How to learn the Spanning tree protocol? Singing :-)
Spanning tree is a link layer network protocol invented by Radia Perlman, that ensures a loop-free topology for any bridged LAN. Thus, the basic function of STP is to prevent bridge loops and ensuing broadcast radiation. As the name suggests, it creates a spanning tree within a mesh network of connected layer-2 bridges (typically Ethernet switches), and disables those links that are not part of the spanning tree, leaving a single active path between any two network nodes. The STP is a simple protocol, but what is the better way to remember it? Singing!
Cisco 2010 Midyear Security Report
The Cisco 2010 Midyear Security Report examines the major forces of change reshaping the global security landscape. These changes demand that organizations rethink their approaches to enterprise security. Current shifts — from the virtualization of operations to collaboration and social networking — provide new opportunities for criminals to infiltrate networks and steal high-value business data. As more organizations transition to borderless enterprises, criminals are quickly discovering new tactics for breaching network safeguards. Businesses are weighing the benefits of embracing mobility, video, and collaborative applications (such as social networking and peer-to-peer technologies). At the same time, criminals are using the same […]
New style for Ciscozine.com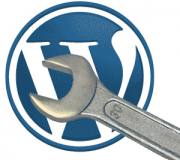 After 2 years, I have decided to change the style of CiscoZine. I hope that you appreciate it! If you find some CSS, JS or HTML errors advise me by means of the form below. Don't remember to follow me on Youtube, Linkedin, FeedBurner, Twitter and Facebook too! Ah, don't forget to see Ciscozine via smartphone, iPhone or other mobile devices with the new design :-) Enjoy it!
Rhinnovation: the winner of I-Prize contest
Do you remember the Cisco I-Prize contest, an open, global innovation contest developed to encourage collaboration among entrepreneurs and help identify new potential billion-dollar business ideas for Cisco? A team of five university students from Mexico submitted the winning idea of a 'Life Account' that gathers information about users through connected devices in the physical world and online data available in the virtual world. The winners receive a cash prize of $250,000.
Cisco #1 on Greenpeace Ranking of IT companies
On April 29 2010, Greenpeace announced their "Cool IT Leaderboard": Cisco has been listed as #1 on the Greenpeace Cool IT Leaderboard. "Cisco vaults to the top of the Leaderboard, doubling its score from the previous version by demonstrating the effectiveness of its greenhouse emissions-saving solutions such as smart grid technology and office energy management." – Greenpeace. "To play a significant role in helping make sure global greenhouse gas emissions peak by 2015, IT companies need to deliver upon the promise that their technology can provide substantial climate savings today," said Greenpeace Campaigner Casey Harrell.  "Leaders such as Cisco are […]
Cisco New Zealand $100,000 Communications Makeover
Cisco New Zealand is again offering small to medium sized businesses the chance to win a total Communications Makeover and this year the prize package is doubled, offering $100,000 of Cisco solutions and deployment. The Cisco Communications Makeover is a chance for businesses to transform the way they operate and help them stay ahead of the competition. "New Zealand is a country of small-to-medium businesses," says Geoff Lawrie, managing director, Cisco New Zealand.  "Many of those businesses already punch well above their weight with the commercial success they achieve from the size and resourcing of their business, but their growth […]
Email Updates
Enter your email address to receive notifications of new posts.