About me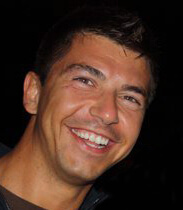 My name is Fabio Semperboni and I'm the owner of the Ciscozine blog.
I'm graduated in Computer Science (1st level) at Politecnico di Milano in Italy.
I worked like systems engineer, web developer and web analysis.
I was a member of AltecGC support team for Nodo2 (STS-120) and Columbus (STS-122) Nasa missions.
I contributed for technical support for Nasa Experiment scientific (HPA and ELITE2).
At the present time, I work as Senior Network Engineer for the most important Italian company specialized in outsourcing services for the banking sector.
My interests are programming, networking and security.
You can find me on Linkedin, Twitter and Google+, but if you prefer, you can send me a mail to

Email Updates
Enter your email address to receive notifications of new posts.