Browsing articles in "Tutorial"
Multiple privilege levels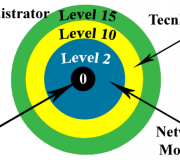 Cisco IOS permits to define multiple privilege levels for different accounts. This could be useful when many people work on the same router / switch, but with different roles (operator, tecnhician, network manager) and there is no time to implement an authentication server. There are 16 different privilege levels that can be used. Level 0 is user mode. Level 15 is the privileged mode. Level 1 through 14 are available for customization and use.
Cisco basic configuration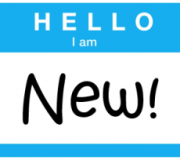 There are some "standards" steps used for basic configuration on your Cisco router/switch: Define the hostname Assign the privileged level Secure console port Secure VTY lines Encrypt the passwords
How to analyze traffic with SPAN feature
Usually when we admin a network, we need to know what are the protocols used more frequently, and why not, discover if someone are using improper P2P software; so we can use SPAN. The Switched Port Analyzer (SPAN) feature, which is sometimes called port mirroring or port monitoring, selects network traffic for analysis by a network analyzer. For example, if you want to capture Ethernet traffic that is sent between host A and host B, you must implement SPAN feature. In this diagram, the sniffer is attached to a port (destination SPAN port) that is configured to receive a copy of […]
Routed versus routing protocols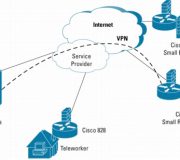 Two categories of protocol exist at the network layer: routed and routing. A routed protocol is a Network Layer protocol that is used to move traffic between networks. Routed protocols allow a host on one network to communicate with a host on another, with routers forwarding traffic between the source and destination networks. IP, IPX, and AppleTalk are all examples of routed protocols. Routing protocols let routers route routed protocols after a path has been determined. RIP, IGRP, EIGRP, OSPF, IS-IS, BGP are all examples of routing protocols.
The configuration register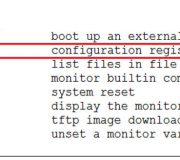 The configuration register can be used to change router behavior in several ways, such as: how the router boots (into ROMmon, NetBoot) options while booting (ignore configuration, disable boot messages) console speed (baud rate for a terminal emulation session) To view the current setting of the configuration register, use the show version command:
An introduction to SNMP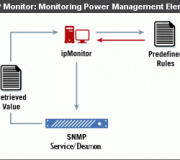 In a network environment, it is a good practice monitor Cisco devices. One of the most famous protocol to control and manage Cisco devices is SNMP (Simple Network Management Protocol). SNMP exposes management data in the form of variables on the managed systems, which describe the system configuration. These variables can then be queried (and sometimes set) by managing applications. The main features are: The SNMP is an application layer protocol that facilitates the exchange of management information between network devices. It is part of the Transmission Control Protocol/Internet Protocol (TCP/IP) protocol suite. It uses UDP port 161 for the […]
Using AutoSecure to secure a router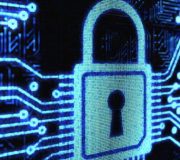 Due to the number of CLI commands needed to manually disable services in an attempt to make the router more secure, Cisco introduced the AutoSecure feature from the Major Release 12.3 and subsequent 12.3 T. AutoSecure is a good command for customers without special Security Operations Applications because it allows them to quickly secure their network without thorough knowledge of all the Cisco IOS features. The command is available for the Cisco 800, 1700, 2600, 3600, 3700, 7200, and 7500 Series Routers. There are 2 mode: Interactive mode: prompts the user with options to enable and disable services and other […]
How a DHCP server works and how to configure it on a Cisco router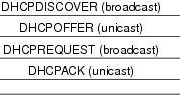 The Cisco DHCP server feature is a full implementation that assigns and manages IP addresses from specified address pools to DHCP clients. After a DHCP client has booted, the client begins sending packets to its default router. The IP address of the default router should be on the same subnet as the client.
Cisco Technical Tips Conventions
When you read official documentation from cisco.com, there are some conventions that is opportune to know. Some examples of Cisco conventions: * Bold indicates text the user must enter or select, such as menu items, buttons, and commands.
Undocumented Cisco commands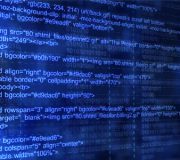 Surfing the web, I have found a document concerning the undocumented cisco commands. The document was write by Lars Fenneberg (CCIE #7325) and it's quite old (last revision in 2005). Certainly this is not a complete list, but I suppose that could be funny to discover some new commands… I have tried to found other document more exhaustive with no result.
Email Updates
Enter your email address to receive notifications of new posts.