Browsing articles in "Tutorial"
How to log everything with SecureCRT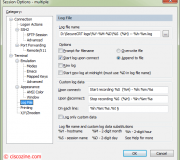 Unlike my technical articles about configurations, protocols and so on, in this tutorial I will explain how to log automatically all SecureCRT sessions. For those that are unaware, SecureCRT is one of the best SSH/telnet client. The question is "why save everything?" In my opinion, a good approach to work with many devices (network, security, …) is to save everything (show command, configuration command and so on..). This method gives several benefits, for instance when: The telnet/SSH client buffer is full Something goes wrong You mistakenly close SecureCRT You want to check what you have done
Send Cisco commands via SNMP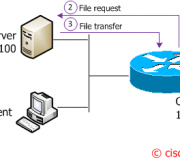 In the article "How to save configurations using SNMP", I have explained how to get the Cisco configuration using SNMP. Now, I explain how to send commands via SNMP using the "ciscoConfigCopyMIB" MIB;  with this MIB, you can replace running/startup configuration, send commands, save the "show" output or reload the device. OK, let's start :) First of all, check if your PC/Server has the SNMP suite; if not, install the net-snmp software (http://net-snmp.sourceforge.net/).
How to upgrade a Cisco stack
One of the task of a good Network engineer is update the Cisco IOS to avoid bugs and to have new features; but what is the correct procedure to upgrade a Cisco stack, for instance two 2960 switches in stack? There are two main methods to upgrade the IOS: TAR image BIN image TAR image The .tar file is an archive file from which both the IOS image and the CMS files are extracted during the upgrade process. If you want to manage switches or clusters of switches through a web interface (HTML), this is the only file you need to download.
Speed up your console
Generally to upgrade/downgrade an IOS, you use the classical ftp/tftp transfer from a laptop to a router/switch; unfortunately, there are some cases where this way is not possible, so the only solution is to use the console. Suppose you have to upload an image of about 20Mb. On a 9600bps intereface, the time required to upload this image is about 35minutes (20000000/9600)! Oh my God! Fortunately Cisco permit to change the console speed using the command "speed". By default the console interface works at 9600bps: Ciscozine#sh line console 0 Tty Line Typ Tx/Rx A Modem Roty AccO AccI Uses Noise Overruns Int […]
Dual Internet connections in active/standby mode without BGP
Suppose that your company has two independent Internet connections: the first used as main link and the second used ONLY in case of main connection fault. What can we do to avoid a 'manual' switch of routing and NAT tables? In general, in this case, the best solution is to use the BGP protocol with bofh providers, but this solution can be very expensive, so are there other ways to implement this process? In my opinion, one of the best solutions is to use IPSLA, PBR and the EEM features togheter, but what are these features? See you below each […]
Show interface in depth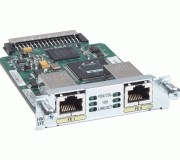 In my opinion, a good network engineer must know the "show interface" in depth; indeed, this command is useful to obtain various interface information like drop, duplex mismatch, error, tx/rx load, … Usually, the IOS switch/router have similar "show interface" output; the differences are dictated by devices, interface and IOS. Below a show interface of a TenGigabitEthernet interface. The show is issued on a Cisco WS-C6509-E in VSS Mode with IOS version 15.
How to save configurations using SNMP
Everyone knows there are software to get the configuration using SNMP; but how can you copy the configuration if you don't have any tool? Let me explain what is SNMP before show you how to implement it. Simple Network Management Protocol (SNMP) is an "Internet-standard protocol for managing devices on IP networks". Devices that typically support SNMP include routers, switches, servers, workstations, printers, modem racks, and more. It is used mostly in network management systems to monitor network-attached devices for conditions that warrant administrative attention. SNMP uses an extensible design, where the available information is defined by management information bases (MIBs). MIBs describe the […]
Reload in X? Why don't you rollback or replace the configuration?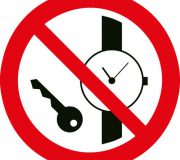 Do you remember the article 'How to schedule a reload'? This feature (reload in 'x') is useful when you must apply a critical configuration on a remote device, for instance new route or new acl. In fact, if you happen to lose connection to device after a change, you must wait the device reload to reconnect to it. This can be a solution but there is a better solution: the replace/roolback feature. Introduced in 12.3(7)T IOS, the Configuration Replace and Configuration Rollback features provide the capability to replace the current running configuration with any saved Cisco IOS configuration file. This […]
Using IP SLA to change routing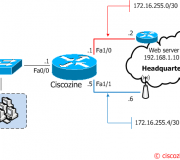 Cisco IP SLAs is a part of Cisco IOS that allows Cisco customers to analyze IP service levels for IP applications and services by using active traffic monitoring for measuring network performance. With Cisco IOS IP SLAs, service provider customers can measure and provide service level agreements, and enterprise customers can verify service levels, verify outsourced service level agreements, and understand network performance. Cisco IOS IP SLAs can perform network assessments, verify quality of service (QoS), ease the deployment of new services, and assist with network troubleshooting. IP SLAs collects a unique subset of these performance metrics: Delay (both round-trip […]
PBR: Route a packet based on source IP address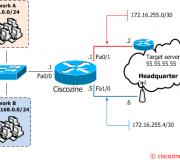 Everyone knows that the routing table lists the routes to particular network destinations, but is it possible define the next-hop based on source ip, packet size or other criteria? Obviously yes! Policy-based routing (PBR) provides a tool for forwarding and routing data packets based on policies defined by network administrators. In effect, it is a way to have the policy override routing protocol decisions. Policy-based routing includes a mechanism for selectively applying policies based on access list, packet size or other criteria. The actions taken can include routing packets on user-defined routes, setting the precedence, type of service bits, etc.
Email Updates
Enter your email address to receive notifications of new posts.