Browsing articles in "Tutorial"
Cisco Technical Tips Conventions
When you read official documentation from cisco.com, there are some conventions that is opportune to know. Some examples of Cisco conventions: * Bold indicates text the user must enter or select, such as menu items, buttons, and commands.
Undocumented Cisco commands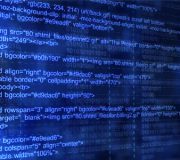 Surfing the web, I have found a document concerning the undocumented cisco commands. The document was write by Lars Fenneberg (CCIE #7325) and it's quite old (last revision in 2005). Certainly this is not a complete list, but I suppose that could be funny to discover some new commands… I have tried to found other document more exhaustive with no result.
Email Updates
Enter your email address to receive notifications of new posts.