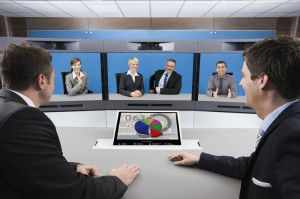 On 1st October 2009, Cisco announced a definitive agreement for Cisco to launch a recommended voluntary cash offer to acquire TANDBERG (OSLO: TAA.OL).  TANDBERG, based in Oslo, Norway, and New York, is a global leader in video communications, including a broad range of world-class video endpoint and network infrastructure solutions with intercompany and multi-vendor interoperability. With this proposed acquisition, Cisco will expand its collaboration portfolio to offer more solutions to a greater number of customers, further accelerating market adoption globally.
Under the terms of the agreement, Cisco will commence a cash tender offer to purchase all the outstanding shares of TANDBERG for 153.5 Norwegian Kroner per share for an aggregate purchase price of approximately $3.0 billion.  This represents an 11.0% premium to the previous day closing price of TANDBERG's stock, and a 25.2% premium to the 3-month volume weighted average closing price for TANDBERG's stock.  The proposal was recommended unanimously by TANDBERG's board of directors.
The acquisition is expected to close during the first half of calendar year 2010; however, the close date is subject to customary closing conditions, including regulatory review in the United States and elsewhere.  Cisco expects the acquisition to be accretive to Cisco's non-GAAP earnings in fiscal year 2011.
Highlights:
Cisco's collaboration vision is to enable a sustainable, new level of enterprise productivity, agility and innovation by transforming the way people interact, share knowledge and deliver productive outcomes within and across organizations.
TelePresence and high-quality video have redefined how users communicate through easy-to-use, immersive, high-quality video experiences and are becoming a larger segment of the broader collaboration market.
TANDBERG's leading video endpoints and network infrastructure solution will be integrated into Cisco's world-class collaboration architecture. 
This will enable intercompany and multi-vendor interoperability and ease of use across the full product portfolio – from desktop to immersive, multi-screen TelePresence.  This interoperability will benefit Cisco's customers, but also competitors and partners by accelerating customer interest in video collaboration globally.
Cisco continues to invest in the European market as a center of innovation across all market segments, and will continue to drive global growth by positioning TANDBERG's Norway operations as a European center of video excellence alongside our Service Provider video team in Kortrijk, Belgium.
TANDBERG's 1,500 employees globally, with innovation centers in Norway and the United Kingdom, will be extremely important as Cisco's team continues to drive video innovation and growth.
Upon completion of the transaction, TANDBERG's CEO Fredrik Halvorsen will lead the new TelePresence Technology Group, reporting to Marthin De Beer, senior vice president of Cisco's Emerging Technologies Group.
References: http://newsroom.cisco.com/dlls/2009/corp_093009.html