Browsing articles in "Stories"
Cisco 2008 Annual Security Report
The Cisco® Annual Security Report provides an overview of the combined security intelligence of the entire Cisco organization. Encompassing threat and trends information collected between January and October 2008, this 49-page document provides a snapshot of the state of security for that period. The report also provides recommendations from Cisco security experts and predictions of how identified trends will continue to unfold in 2009. There was an enormous amount of activity related to data and online security during the past year. Although no single, overwhelming attack—such as the spread of Melissa, Slammer, or Storm malware in previous years—turned into the […]
Cisco C-Scape 2008
Cisco's C-Scape Global Forum 2008 brings industry analyst and press communities together with John Chambers, his executive team and guest technology leaders for discussion, debate and dialogue on the industry's prevailing issues and trends. This year's interactive forum will focus on the process of building the Next Internet – a much richer user experience on a global scale – and feature discussion around key market transitions in video, collaboration and data center/virtualization.
Ciscozine.com down for 2 days :-(
Due to Raid hardware damage, I have lost all data of Ciscozine.com (web, mail and settings). I have restored Ciscozine.com using the backup of one month ago; the remaining articles are been recovered using google cache… but the comments are permanently lost. Sorry for the inconvenient The admin – Fabio
Cisco introduces new CCIE Wireless Certification
Today Cisco has officially introduced the CCIE Wireless Certification. So, at the present time, the expert certifications are 7: CCIE Routing & Switching, CCDE, CCIE Security, CCIE Service Provider, CCIE Storage Networking, CCIE Voice and… CCIE Wireless. The written exam for CCIE Wireless will be made available through Pearson VUE on February 17th, 2009. The lab exam for CCIE Wireless will be made available in April, 2009. The Cisco CCIE Wireless certification assesses and validates wireless expertise. Candidates who pass the CCIE Wireless certification exams demonstrate broad theoretical knowledge of wireless networking and a solid understanding of wireless local area […]
Write a linux application and win US $50,000!
Cisco is inviting application developers who "think outside the box", to innovate and promote the concept of the network as a platform. This is your opportunity to build exciting Linux based applications on the Cisco Application Extension Platform (AXP), and win a share of the total prize pool valued at US $100,000. But what is AXP? Cisco Application Extension Platform (AXP) is an open network platform for application development, integration and hosting. It is a service module on the Cisco Integrated Services Router (ISR). AXP realizes the "Network as a Platform" vision of Cisco while bringing collaborative partnerships and accelerating […]
Cisco Q1 FY09 Performance
John Chambers, Chairman and CEO, and Frank Calderoni, CFO, speak with CNBC and Bloomberg News about Cisco's Q1 FY 09 financial results. How would you characterize the strength of the quarter, and the strength of the company as a whole? John Chambers says: "We exit the first quarter of fiscal year 2009 with an extremely strong position in the marketplace. We have approximately $27 billion in cash and investments. We also have solid balance from a product, geographic and customer segment perspective, which we consider perhaps one of the broadest balances across the IT industry. We have achieved continued success […]
Linksys becomes Cisco Consumer Business Group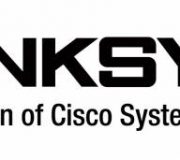 Starting from last October 17, Linksys will now be called Cisco Consumer Business Group (CBG). CBG will become Cisco's expertise center of consumer activity and go-to-market model and will be aimed towards the development of products and services for consumers and businesses in the SOHO-market. For the next few months, the "Linksys by Cisco" will continue to identify consumer products Cisco and coexist with the Cisco brand, although further changes could be adopted in relation to specific market needs.
Global Talent Acceleration Program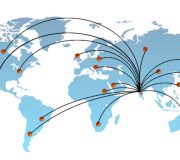 Cisco announced the launch of its Global Talent Acceleration Program in Bangalore, India. GTAP is a long-term Cisco initiative aimed at creating Cisco's next-generation local engineering and sales talent in India and other emerging countries. Through the GTAP in India, Cisco plans to train Indian engineering students at the CCIE level, the highest stage professional certification offered by Cisco. Cisco Learning Solutions Partners, Datacraft, Fast Lane Global Knowledge, and NIIT will act as Cisco's initial primary partner delivery organizations in India.
Email Updates
Enter your email address to receive notifications of new posts.